Who let the Dogs out?
Opening night
We opening Bark! on 27 April. It's the live music and function venue tacked on to the Dog and now feels like it's always been a part of the Dog.
The opening night had four acts on. Jack Ringhand started the show with a voice like Eddie Vedder's after a hard night out singing beautiful, soulful, folk songs for today. This was the first time that one person had performed on this stage.
Jo and Jared were up next with their blend of country music, Jo's lovely voice and Jared's extraordinary guitar work. Jared used to be a in a metal band before turning soft with love and is now mostly just a nice guy with a hidden nasty streak that only surfaces with guitar in hand. I have seen this man's fingers literally bleed after playing his guitar and with Jo's singing the walls of Bark! bled as they performed 'Coming Home', which everyone seemed to know the words to. This was the first time that two people had performed on this stage. It was especially meaningful for us at the Dog because Jared performed on the first night that the Dog opened, 20 October 2014.
After a break to get refreshments (love how refreshing Birddog is), the couple let the rest of the band on to the stage, which was the first time that six people had performed on this stage. The addition of drums, bass guitar, trumpet and saxophone flooded the room with a beautiful noise that caused people to either dance or drown smiling.
Hoot performed their mix of electric blues and soul. They're a band to watch, and to dance to with their youthful energy. This was the first time that three people had performed on this stage.
The last act of the evening was Strange, whose youth was spent in Dubai. His collection of 70s Egyptian pop and popping modern beats is quite unique and quite infectious for dancing. He's the most unassuming DJ I've ever seen and is so completely wrapped up in segueing from Fela Kuti to the Jackson Five that it's hard to catch his eye. Some DJs read their audience and play music to fit the environment; Strange doesn't need to.
Since opening Bark! has been used for live music events with Nick Knox, Rosa Black, Reuben Warden, Lara Rose, Phoebe James & Judah Kelly, The Big Lawn, Horatio, Xalotl, and Melissa and the Dr who deserve special mention as the Dr, also known as Hyram Twang, was the man who set up the sound system. We'd been having complaints about our sound system at the Dog for a while and with Bark! we wanted to give musicians a place where they felt appreciated by us and their audience. Hyram was a natural choice to put in the system as he has been tinkering with sound engineering since he built his first two-track using tape recorders and salvaged electronics at the age of 14. He also used to have a physical location just up the road at Twang Town, which many people might remember. Moreover, he knew he'd be playing here and therefore had added incentive to make it sound great.
In addition to live music, we've had a Pecha Kucha put on very successfully by Amy Dawdle of Otago Women's Graduates, a book launch by Hadassah Grace, supported by writer Dominic Hoey, and poet Ian Loughran.
We've had a number of functions including the afterparties for the Nook and Cranny Festival and the last bash for the Midwinter Swing Dance Festival.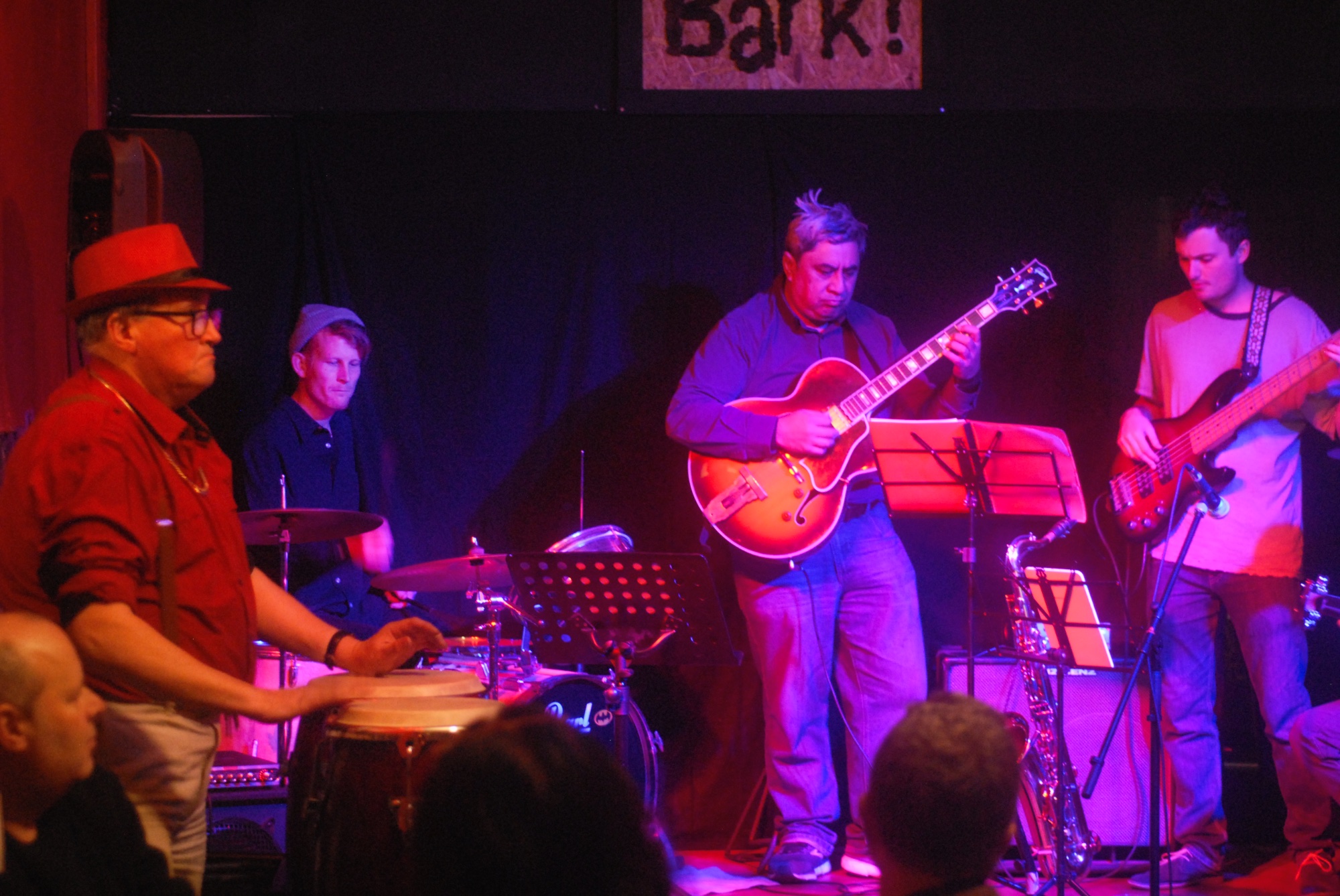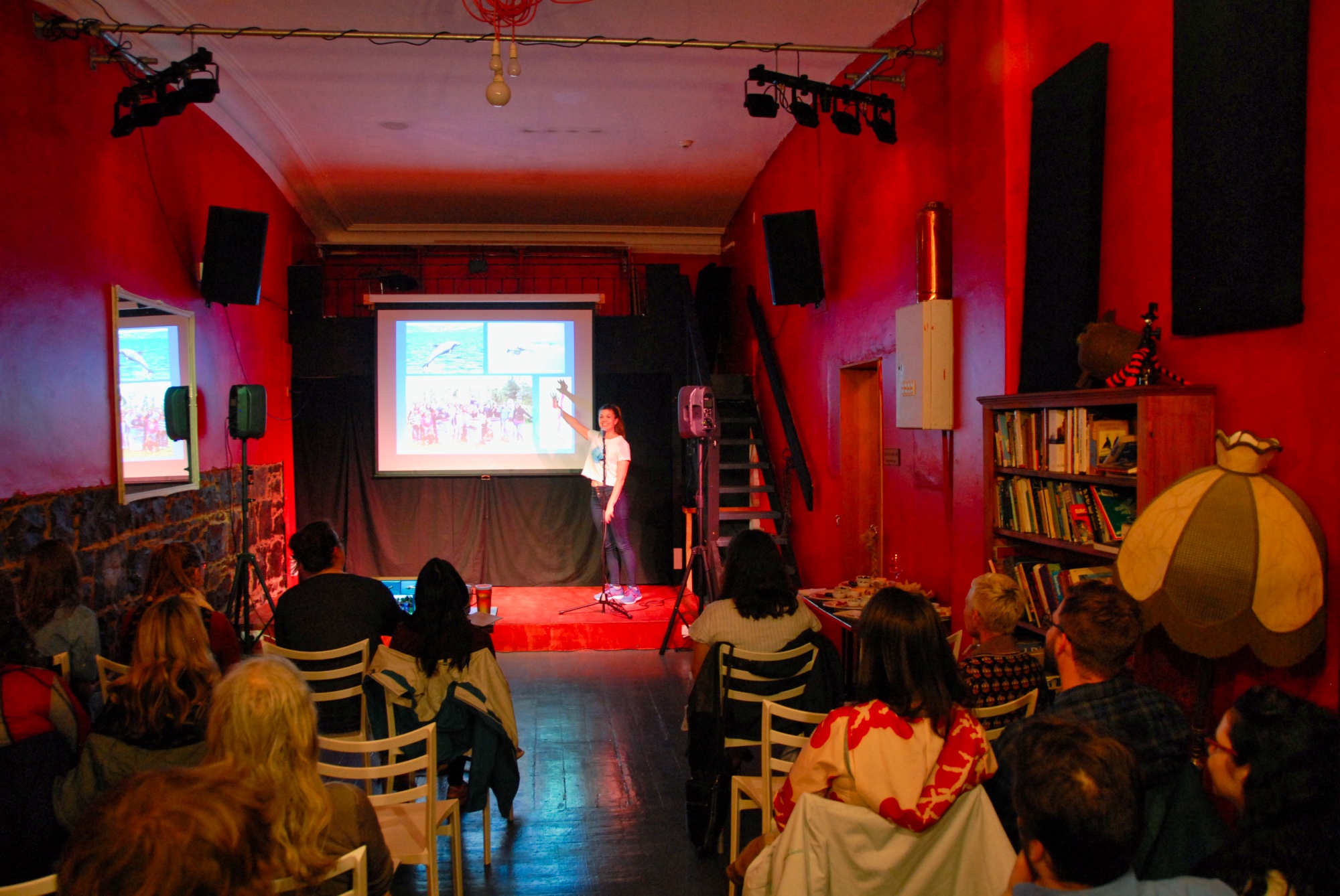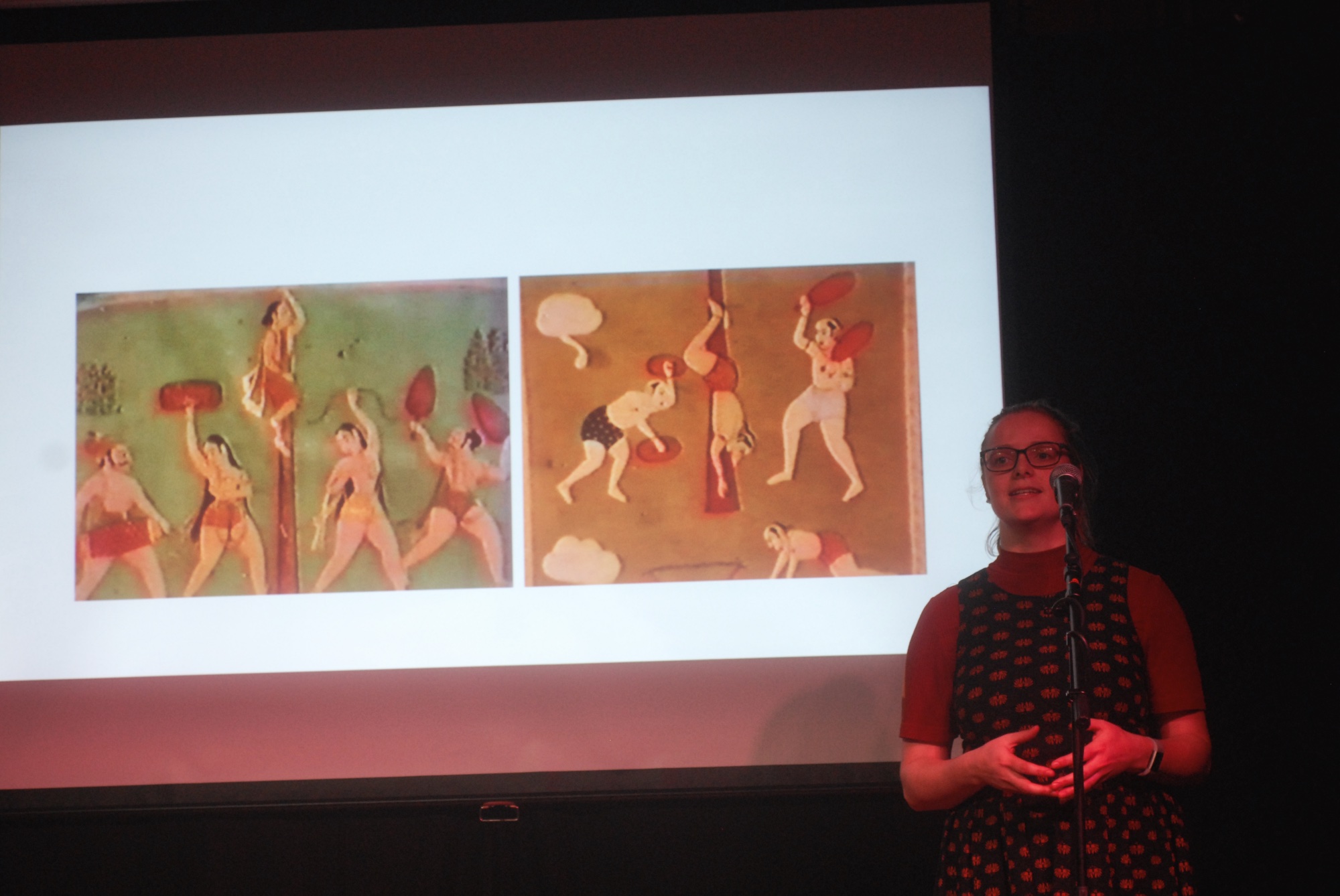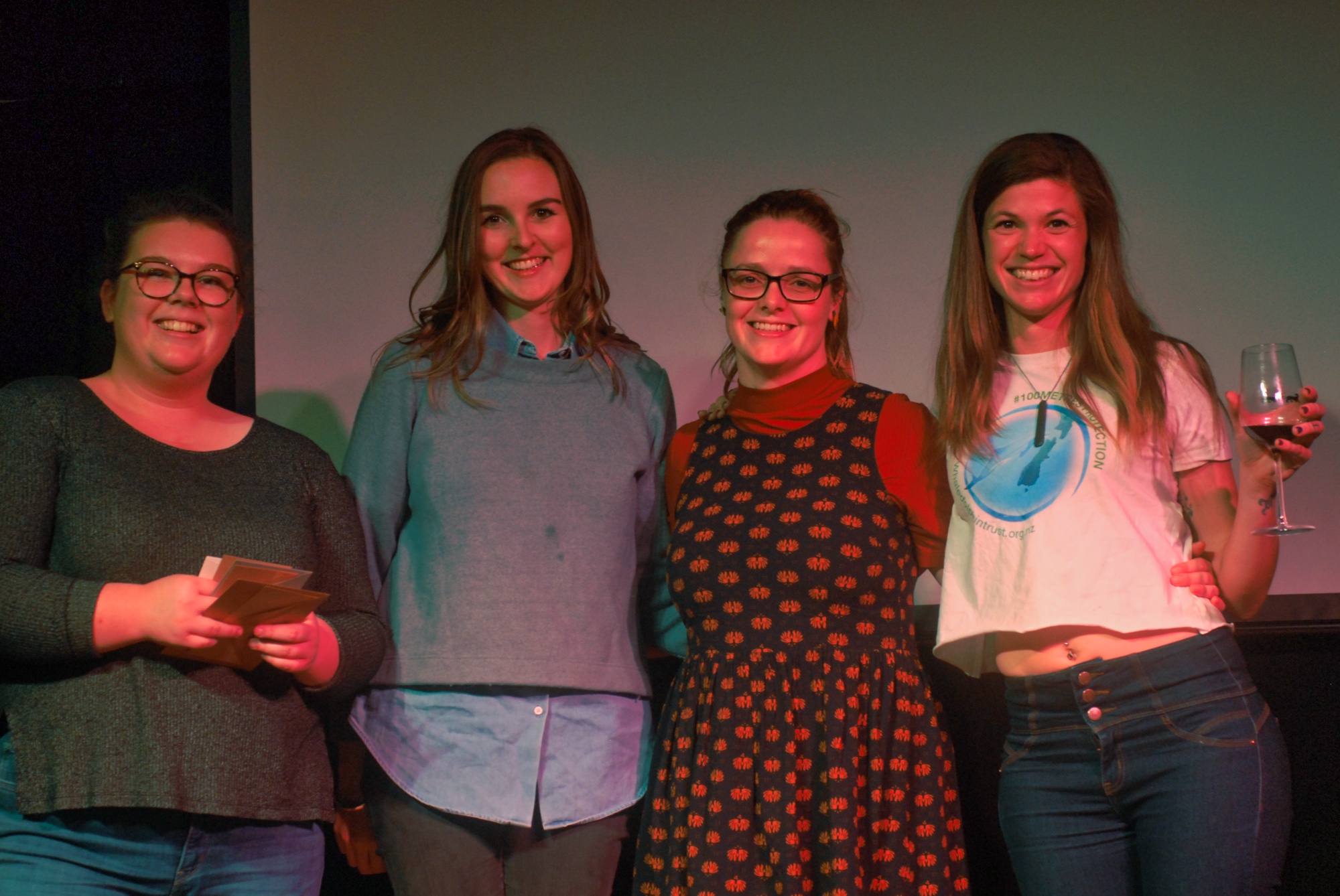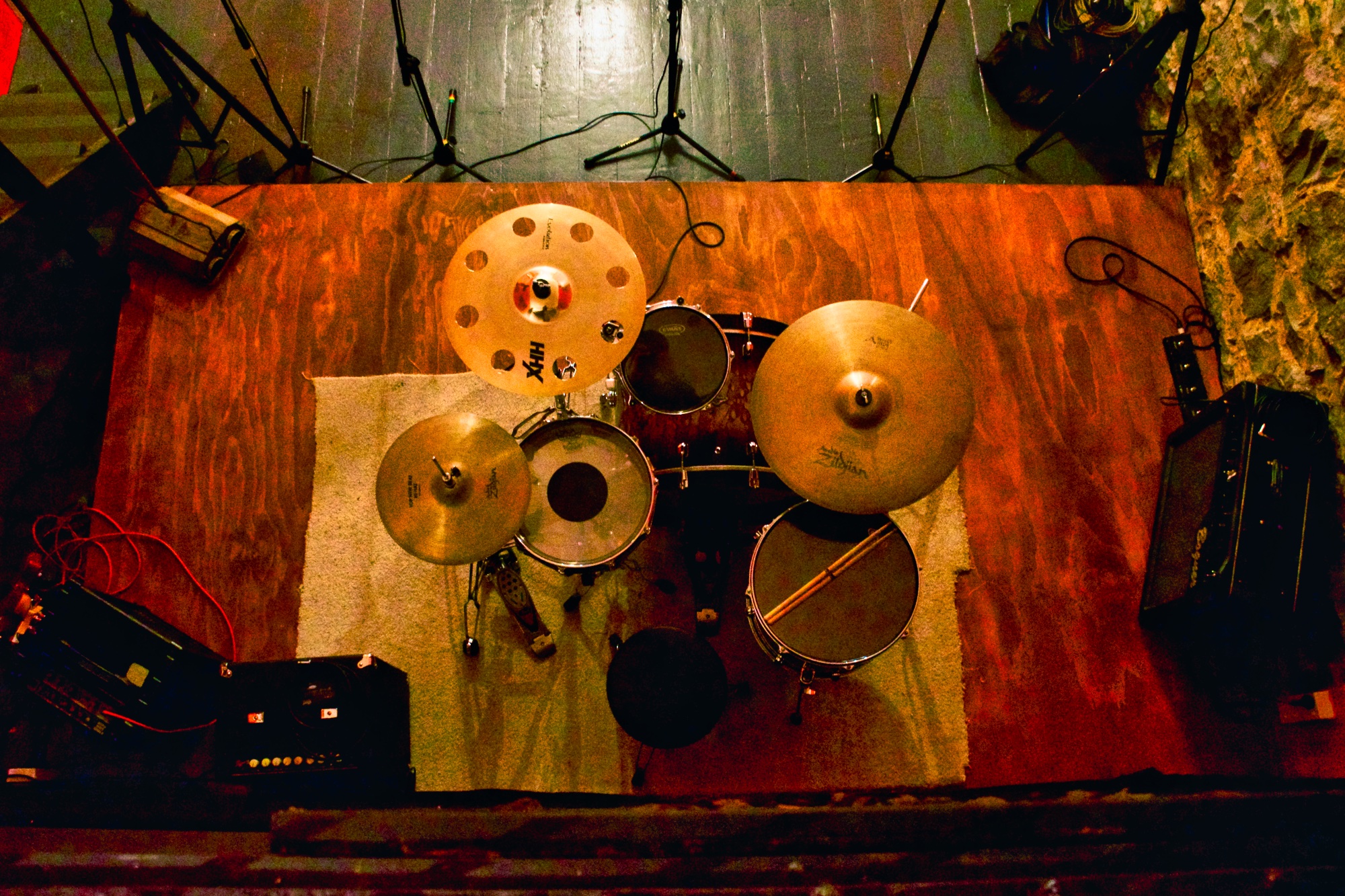 Not everyone ends up at Bark! We still keep the open mic night next door at the Dog and the Quiz night is still hosted in the Dog (although it sometimes spills into Bark!).
Jazz in the Pocket is the only weekly event that makes it into Bark! every week. Since getting out of the Pocket and into Bark! the dancing (especially those swing dancers) have really taken off.